Tailoring One-on-One virtual coaching support to help you build a thriving life!
Click here to schedule a free 20min curiosity call!
I coach from a trauma-informed, lived-experience, abolitionist framework helping clients identify and deconstruct the teachings of oppressive systems that create obstacles to their growth. Together, we co-create new systems of collective care, joy, and thriving!
All sessions are virtual & available worldwide.
I offer appointments in packages that include live Zoom meetings, messaging support, downloads, and a program tailored to fit each clients' needs and goals.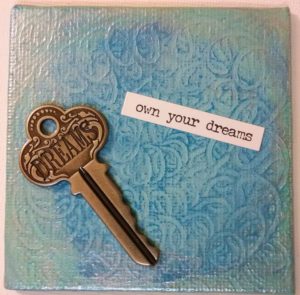 Creative Coaching: helping artists, writers, and creatives identify, map, and move toward goals with confidence and curiosity.
Dream Schemes: helping visionaries move from idea to tangible outcomes whether in personal projects, community engagement, entrepreneurship, and more!
Soul Maintenance: have you done the bulk of your healing therapy work and want a space to check in and maintain the wellness you have worked so hard to create?  I offer accountability, resource reminders, encouragement, and sounding board as you utilize all the tools of your therapy journey in your life moving forward.
Exploring Identity: supporting folks as they explore, try out, be curious about, and become their whole authentic selves. Many folks coming out of toxic religion are doing the work of learning who they are without all the imposed roles and identities of their upbringing. I especially love serving folks who are coming into their queer and gender expansive identities.
ADHD/Autistic Support: body doubling, time-management systems, organization, hacks and apps, for adults who have identified as ADHD and/or Austistic.
Body Liberation: from the perspective of this queer, fat, exvangelical, I can absolutely tell you that the relationship we have with our bodies absolutely is a product of white body supremacy, purity culture, and toxic religion. I love helping folks find and make liberation for themselves and their bodies; it is a joy to hold space for people to give themselves permission to experience and enjoy pleasure, reclaiming the sensuality of self, and forming deep attachment and partnership with one's own body.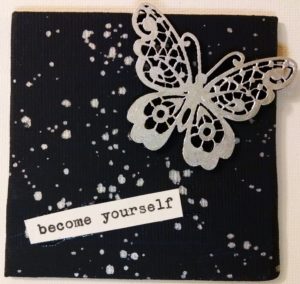 Abolitionist Coaching: helping licensed professionals decolonize through divesting from licensure, imagining new ways of participating in collective care, working with businesses and organizations to abolish patterns and systems of oppression and replace them with systems of care, sustainability, reciprocity, and abundance.

Grief and Bereavement: not all losses are experienced by death. Sometimes we lose people through estranged relationships. Sometimes friendships end. Divorce or break-ups can bring up grief. The loss of a beloved pet. The loss of ability or degrees of wellness. Loss of material things and a sense of safety after a fire, robbery, natural disaster, political conflict. Loss shows up in so many parts of our life and you are worthy of a space to process all the kinds of your grief and walk through this season with someone who has lived-experience with grief and will sit with you for as long as it takes.
Are you ready to make (sh)it happen? You are worthy of living a life you love!