One-on-One Lived Experience Consulting for Professional, Corporate, Personal, and Community Development

I provide one-on-one virtual consulting to provide others with a behind-the-scenes glimpse at a experiences of identity, culture, and brain operating systems.  I love working with individual practitioners, community organizations, and companies working to build systems of care, inclusion, and accessibility.
I work from a trauma-informed, lived-experience, abolitionist framework helping clients identify and deconstruct the teachings of oppressive systems that create obstacles to their growth. Together, we co-create new systems of collective care, joy, and thriving!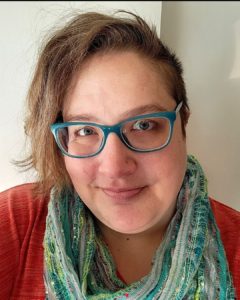 Prior to shifting my professional focus to Coach and Consultant, I was a complex trauma specialist Licensed Marriage and Family Therapist using creative process, EMDR, attachment focused, anti-oppressive approaches to help clients deconstruct the toxic messaging that has harmed them and build a healthy relationship with themselves and others.
I have been creating and facilitating peer process circles for over 30 years starting all the way in middle school — yes, really!
I started my first business at 13 years old when I completed a Red Cross Babysitters Certification and launched my thriving neighborhood babysitting practice that I continued through highschool and college. I have launched numerous community programs such as In the Words of Womyn, The Word Gallery, Nuestra Voz, and 100Thousand Poets for Change Waco. In 2017 I launched my own private practice therapy business A Space to Thrive, in 2020 I launched an online art shop where I sell hand-made and original design art and household goods at Hedgehug Press, and in 2022 I transitioned from A Space to Thrive to launch Expansive Expressions – Coaching, Consulting, Creating. All of these businesses have been successful and have enjoyed sustainable growth for the duration of their existence.
Building sustainable businesses, starting with what you've got right now, and growing it into a thriving and life-giving endeavor is a great passion of mine. A deep core value of mine has been to actively engage in wealth redistribution and offering equitable, just, and accessible fees. Most of my fees have a variety of payment plans or fee tiers and several of my programs, such as Anti-Racist Accomplices have a percentage of the fees for each cycle committed to be donated to projects like Mental Health Liberation – providing access to mental health support for Black and Indigenous People of Color.
Click here to book a 50min consultation session with Jennifer today!