Expansive Expressions: Coaching – Consulting – Creating
An online space to find peer support, lived-experience coaching and consulting,
and collective care.
We gather to heal, grow, and co-create a thriving life!
Hello! I'm thrilled you've found Expansive Expressions – Coaching, Consulting, and Creating. My name is Jennifer Alumbaugh, she/they, and I am your host and facilitator. In this space you will find an array of opportunities to connect with community, explore your identity, and become a little more yourself!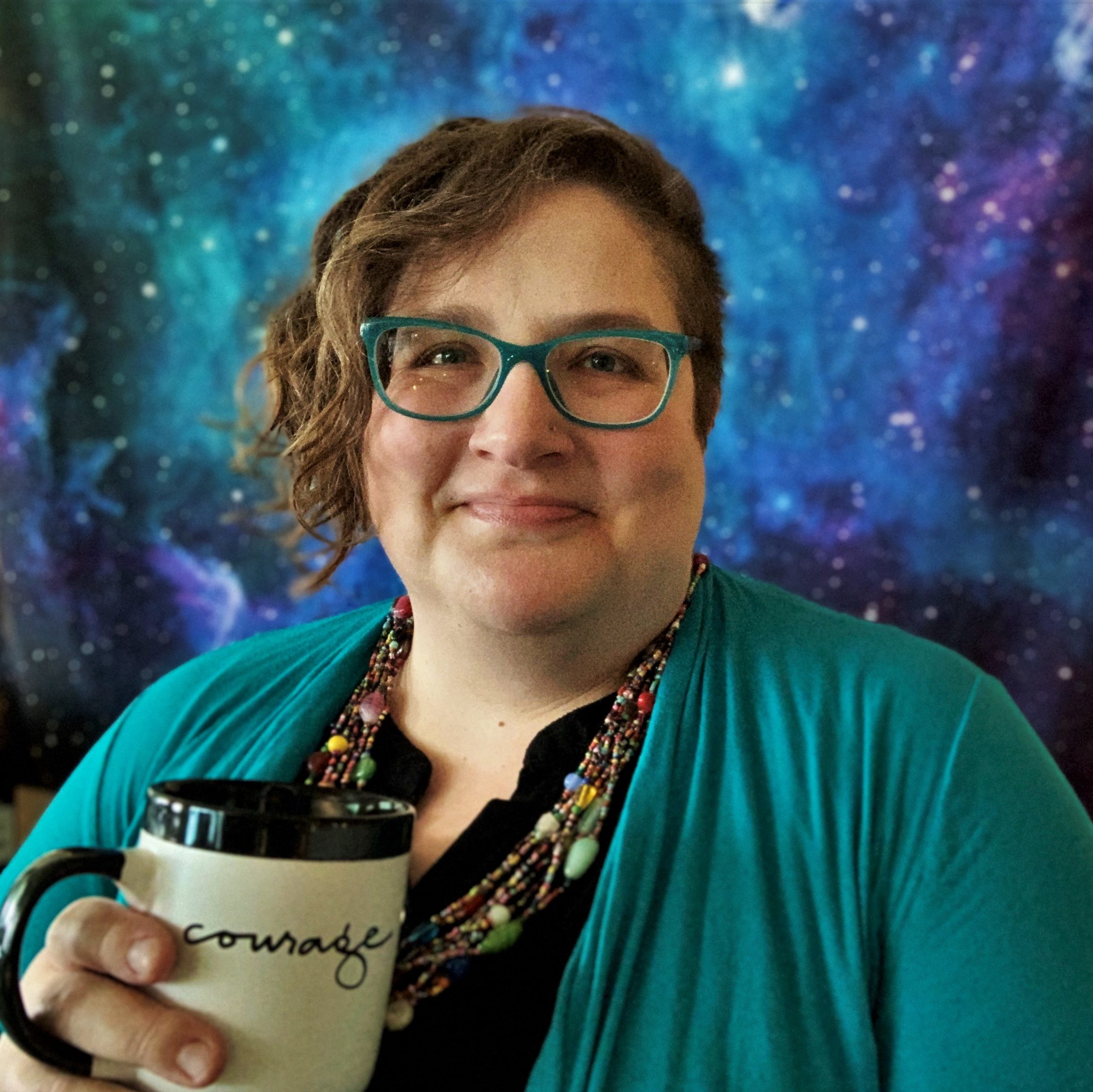 I coach from a trauma-informed, lived-experience, abolitionist framework helping clients identify and deconstruct the teachings of oppressive systems that create obstacles to their growth. Together, we co-create new systems of collective care, joy, and thriving!
I facilitate space for curiosity, wonder, and growth. I offer support circles, one-on-one coaching, and lived-experience consultation on topics such as: Grief, LGBTQI2S Identity, Deconstructing from Religion, Neurodivergent Affirming Identity, Worthiness, Self Acceptance and Love, Realizing Dreams, and more!
While many of the programs I offer are excellent supplements to professional mental health care, the circles and coaching I provide are not therapy. After 15 years of working as a complex trauma psychotherapist, I am stepping away from my role of licensed clinician and into a role of lived-experience, peer support Coach, Consultant, and Artist.
As I continue the work of abolition and dismantling white body supremacy, I continue to find challenges in maintaining the traditional norms of the field of licensed psychotherapy in terms of the rates of police violence upon people experiencing mental health crisis especially when the person in crisis is Black or Brown; and operating under an ableist, medical model that is pathologizing of so many normal responses to systemic oppression and violence.
Additionally, in the state of Texas, as conservative laws continue to attack human rights, I as a provider of gender-affirming care and resources for reproductive justice, would continue to be at risk of actions against my license that would prevent me from continuing serving my clients. I am for sure NEVER going to stop the work of protecting queer and trans kids or helping targeted identities access care they need.
So, in order to continue living and working within my trans-affirming, repro-justice, anti-racist, human rights values, I am stepping away from my work as a licensed clinician, and stepping into my role as a lived-experience peer support Abolitionist Coach and Consultant. I am transitioning to this model of lived-experience peer support to reach a broader community, to increase access to support, and to continue working in alignment with my values around abolition, anti-racism, deconstruction, and decolonizing. I am excited to find new ways to connect with others in communities of care (vs. focusing on individual self-care) because I believe that together, we thrive, and together we have a remarkable capacity to create abundance.
Curious? I'd love to chat more and especially help other licensed professionals process through the idea of divesting from licensure and what a different future might look like!
---
Peer Support & Process Circles
Summer Sessions Now Open for Registration!
All programs are available to anyone globally, offered live, virtually, over Zoom (unless otherwise stated) at Central Standard Time GMT-5.
Click here to schedule a free 20min curiosity call!
---
Make (Sh)it Happen Coaching
One-on-one Coaching meetings to help you identify your goals, create a plan, and make bold moves toward the life you crave. Held live over Zoom, available worldwide.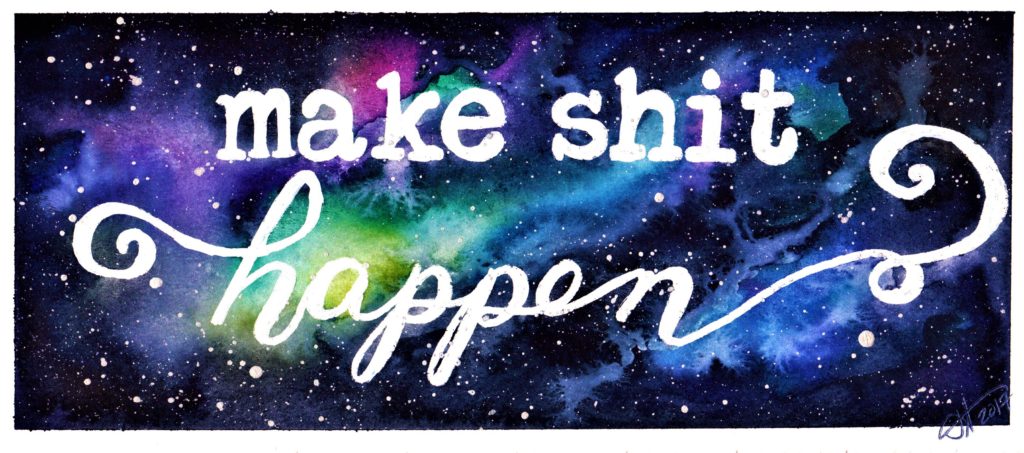 My books are now open to schedule 1-on-1 coaching packages.
I coach from a trauma-informed, lived-experience, abolitionist framework helping clients identify and deconstruct the teachings of oppressive systems that create obstacles to their growth. Together, we co-create new systems of collective care, joy, and thriving!
All sessions are virtual & available worldwide.
I offer appointments in packages that include live Zoom meetings, messaging support, downloads, and a program tailored to fit each clients' needs and goals.
Creative Coaching: helping artists, writers, and creatives identify, map, and move toward goals with confidence and curiosity
Dream Schemes: helping visionaries move from idea to tangible outcomes whether in personal projects, community engagement, entrepreneurship, and more!
Soul Maintenance: have you done the bulk of your healing therapy work and want a space to check in and maintain the wellness you have worked so hard to create?  I offer accountability, resource reminders, encouragement, and sounding board as you utilize all the tools of your therapy journey in your life moving forward
Exploring Identity: supporting folks as they explore, try out, be curious about, and become their whole authentic selves. Many folks coming out of toxic religion are doing the work of learning who they are without all the imposed roles and identities of their upbringing. I especially love serving folks who are coming into their queer and gender expansive identities.
ADHD/Autistic Support: body doubling, time-management systems, organization, hacks and apps, for adults who have identified as ADHD and/or Austistic
Body Liberation: from the perspective of this queer, fat, exvangelical, I can absolutely tell you that the relationship we have with our bodies absolutely is a product of white body supremacy and toxic religion. I love helping folks find/make liberation for themselves and their bodies.
Grief and Bereavement: not all losses are experienced by death. Sometimes we lose people through estranged relationships. Sometimes friendships end. Divorce or break-ups can bring up grief. The loss of a beloved pet. The loss of ability or degrees of wellness. Loss of material things and a sense of safety after a fire, robbery, natural disaster, political conflict. Loss shows up in so many parts of our life and you are worthy of a space to process all the kinds of your grief and walk through this season with someone who has lived-experience with grief and will sit with you for as long as it takes.
Abolitionist Coaching: dreaming up new systems of care and kindness in personal, professional, and community settings and creating the path for implementation.
Click here to schedule a free 20min curiosity call!
---
Consulting & Training
One-on-One consulting and Group Trainings on a variety of topics and matters facing providers, educators, employers, and more!
Religious Abuse and Deconstruction
Queer and Gender Expansive Identity
ADHD & Autistic Affirming Spaces and Relationships
Accessibility and Inclusion
Body Liberation
Sex Positive/Sexual Minority Affirming Care (Kink, Poly, Ethical Non-Monogamy, Sex Workers, etc)